All data-collection forms on your public-facing website—such as donation, volunteer, and registration forms—are powered by the Forms module. This module allows you to add new form, layout and edit forms, and configure how all your forms behave. This module is powered by Gravity Forms.

---
How to Use

Navigate to the Forms module, which appears as "Forms" in the WordPress CMS console on the lefthand side of the screen.

For the form you wish to edit, hover over the name to display the submenu.

Managing Notifications

To manage notifications, select Notifications

Select which notification you wish to edit by selecting Edit, or create a new notification with Add New

Configure the notifications as desired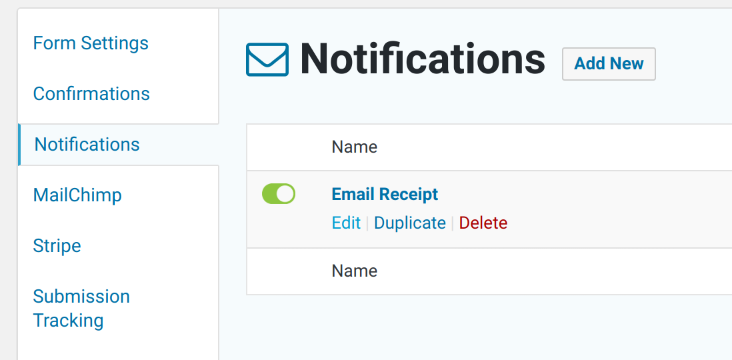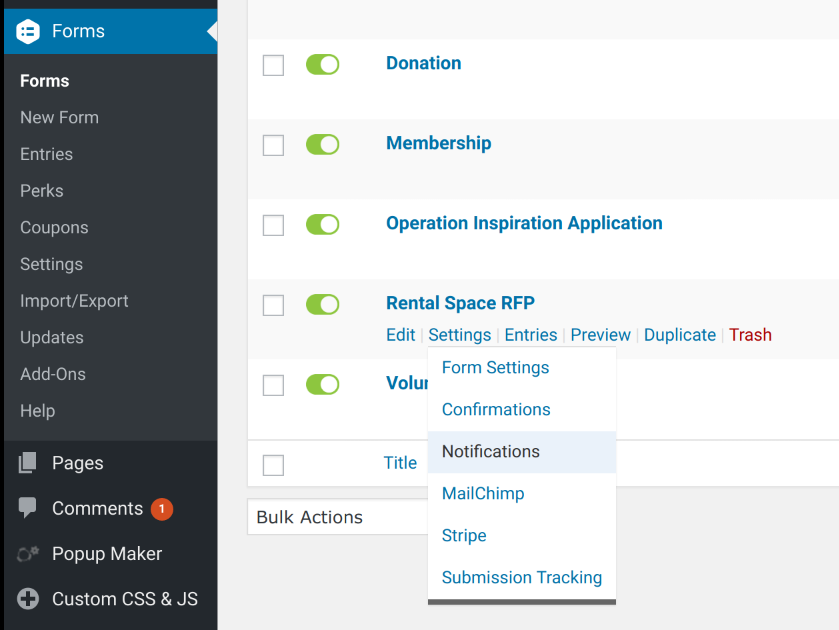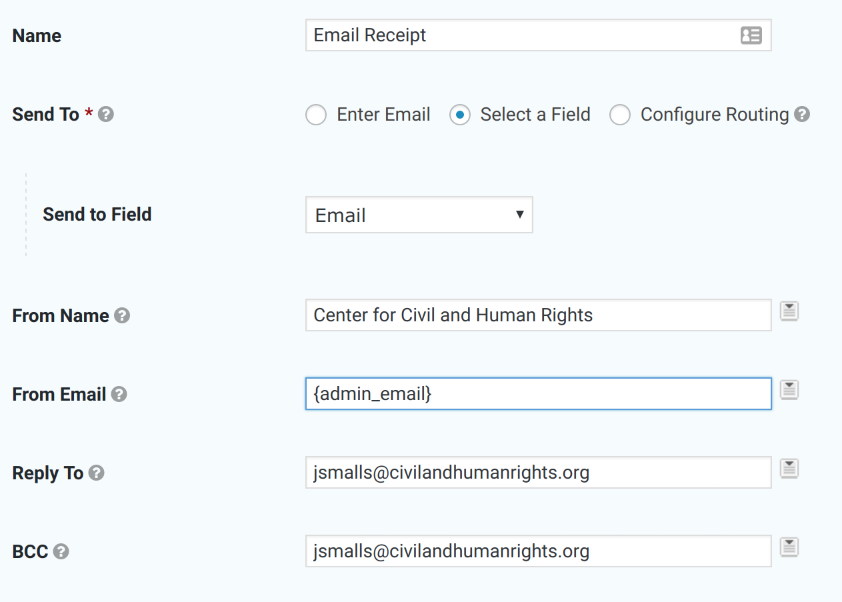 We recommend the following settings:

sending all form submitters an email receipt by defining the Send To as their provided Email

setting the From Email as a recognizable email address, such as the website-defined {admin_email}

setting the Reply To as an inbox monitored by a person

setting the BCC as an inbox monitored by a person that wishes to be notified whenever a form is completed